Welcome to the official USS Hammerberg Alumni Website!
"Fair winds and following seas to all that board"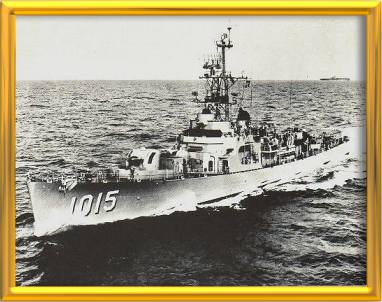 ---
I am sad to report that Don Trowbridge passed away on October 18, 2017. You may see is obituary by clicking here. Please keep Marlita in your prayers.
​
The 2017 USS Hammerberg reunion in Gatlinburg Tennessee was a huge success. Thanks Barry Campbell for all of you hard work. See you next year in Lancaster Pennsylvania.

---
Polo Shirts available from Ed Hammerberg for $15.00.
Order your shirt by clicking
here
.
---
This is the Michigan Chapter of the Destroyer Escort Sailors Association (DESA), Destroyer Escort Day (DE Day). The purpose of the DESA organization is to honor those sailors that served on Destroyer Escorts and those who served our country in the military. Each year they have DE day. This year they honored Owen Hammerberg and laid a wreath on the monument.
---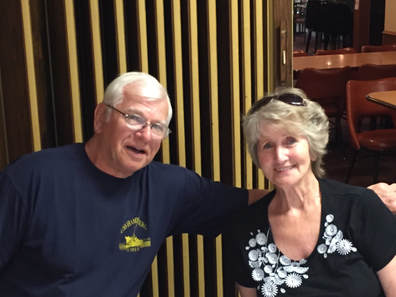 Please keep the following members in your prayers:

11/7/17 Update on Dick Pederson.
Dick was injured in a horrible motorcycle accident in Colorado on July 31st. He is out of the hospital, at home, and attending rehab. He still has a long way to go to complete recovery. Please continue to pray for Dick as he needs your prayers!

​11/7/17 Update on Sharon Coffman.
I am pleased to report that Sharon is 100% cancer free and doing much better. She is driving again and is planning on attending the next reunion.

Melissa Utter, daughter of Neil and Jackie Hamann, has an auto immune disease which causes blood clots, kidney trouble and very high blood pressure.

11/7/17 Good New! Dori Hoffman's breast cancer is gone. However, she is very week. Please continue to pray for Dori.
Reunion Hotline: 1-877-7DE-1015 or 1-877-733-1015
​Visit our private Facebook Page. If you need access email me.
​Mike Hammerberg